[ad_1]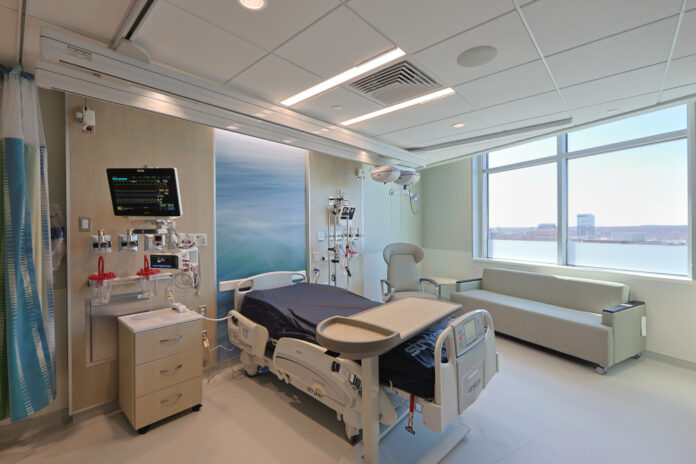 After more than a year of work, the new 24-bed intensive care unit is complete and ready to see its first patients.
Corewell Health recently announced the completion of a 15-month renovation of the eighth floor of the Fred and Lena Meijer Heart Center into a new 24-bed intensive care unit (ICU).
Corewell Health said in a statement that the new unit will begin accepting patients on March 15 and will treat a variety of medical conditions, including acute respiratory failure, post-cardiac arrest, complications from bone marrow transplants, diabetic ketoacidosis and other conditions. treat.
said Chad Tuttle, senior vice president of hospital operations and post-acute care at Corewell Health. "Although it was approved before the COVID-19 pandemic began, demand for critical care beds has certainly worsened during the pandemic. Currently, the Fred and Lena Meijer Heart Center treats over 2,000 ICU cases annually with an average length of stay of 4.5 days.
Currently, the Meijer Heart Center maintains 72 critical care beds. The new space aims to expand capacity to 96 beds and focus all medical critical care patients into her single unit, making patient care more efficient for healthcare providers.
Previously housed in spaces dedicated to offices and conference rooms, the new ICU was built at a cost of $17.5 million and features the latest medical technology, central drug storage, and rapid access to items that support efficient care. It features a small supply space throughout that provides access. patient care.
The unit has a large skylight atrium that provides daylight access for team members, patients and visitors.
Tuttle said the next step in meeting critical care needs is to expand the Meyer Hart Center Cardiothoracic Critical Care Unit on the fifth floor from 22 to 36 beds, which will begin later this spring. said it plans to
"The need has increased in recent years with the emergence and growth of programs such as heart and lung transplants, left ventricular assist device transplants, valve and coronary artery bypass implants, and new thoracic surgeries," he said. said.
This is the newest location for Corewell Health in Western Michigan and one of many healthcare systems currently in the works. Corewell Health in September, then Spectrum Health West Michigan, Launched Orthopedic Health and Performance Center, before the corewell Construction to start in August at residential care center 1226 Cedar St. NE.
[ad_2]

Source link