[ad_1]

Estimated read time: 6-7 minutes
Murray — The 1986 truck doesn't look like much.
The windshield is cracked, one of the rims is broken and the inside is covered with a layer of dust. Its silver exterior is spotted sticking out from under the remains of red vinyl wrap after a DIY attempt to remove it was cut short by last summer's heat.
The vestiges of the time when it was a Mexican food truck still remain. There's a partial website URL on the outside, a bumper sticker over the driver's seat, and the most obvious inside is the sink, flat-top grille, and stove.
But for Erika and Ellie Yagi, this truck is a dream and a symbol of the community that has helped them get their gyoza business up and running. The couple hope to convert the vehicle into a fully functional food truck by July.
If all goes according to plan, the truck will soon be outfitted with new tires, slate blue vinyl wrap and extra kitchen utensils. The Yagi family brings this vehicle to life with a cartoon version of Erie Yagi on the main door, a gyoza design on the back of the truck, Yagi's name spelled in Japanese on the hood, and a rainbow of pride that wraps around it. We want to be thinking. Trucks and funky horns.
start from scratch
The Yagi family's dump truck will go on sale in 2021 in the Yagi family's home kitchen, where Ellie Yagi handcrafts thousands of dumplings. Erika Yagi refers to herself as "behind the scenes" and focuses on the administrative end of the business.
Ellie Yagi has always wanted to have her own place to eat, but the pandemic layoffs finally gave her the strength to pursue that dream.
"During the COVID-19 shutdown, it seemed like the perfect time to take advantage of that and make some extra income," Ellie Yaghi said.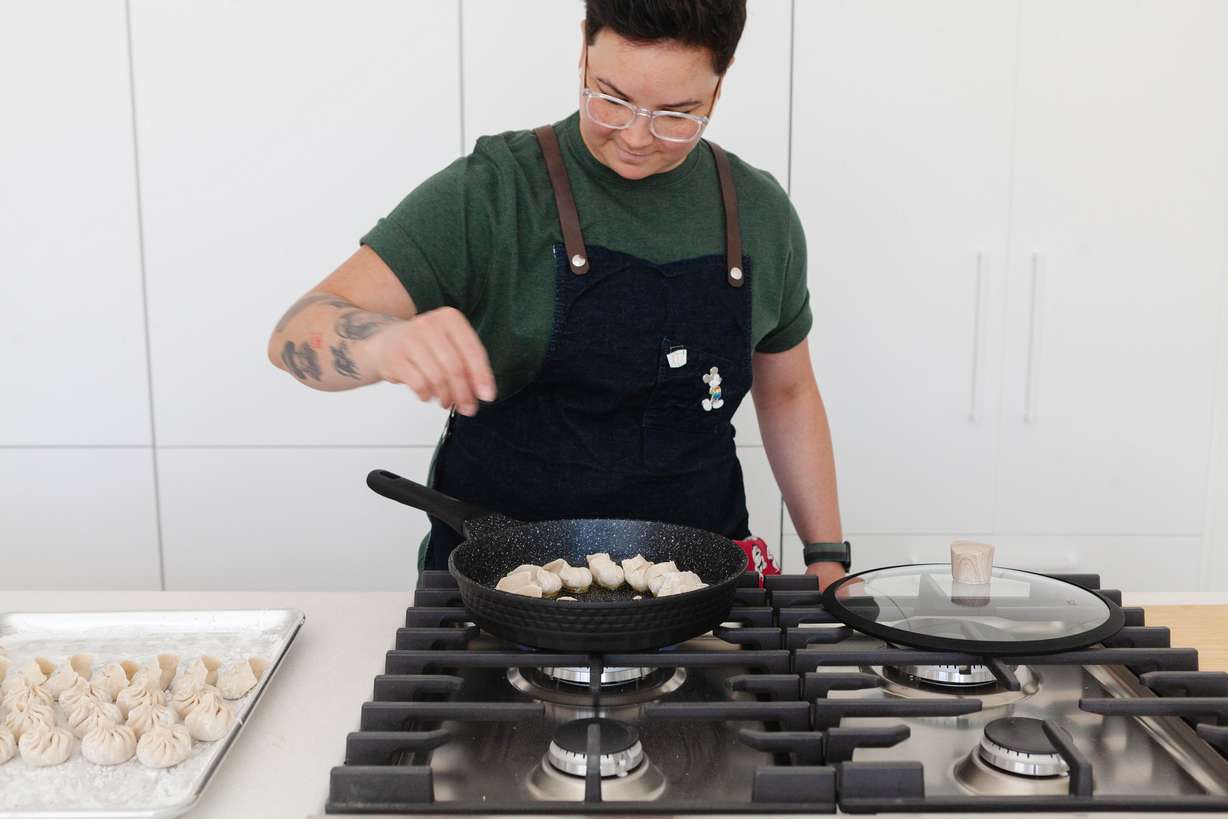 She settled on the gyoza business as a way to connect more with Japanese traditions. She grew up eating mochi, sushi, and dumplings at family gatherings, and was proud to bring those foods to school, but at the same time, her parents and grandparents fit the mold of white Americans. I have also seen that they had to hide their culture in order to survive.
"It was very difficult for my family to be Japanese when they were young. It was very important for people to see me as white, just like my father was when he was a child, so I learned Japanese. I wasn't taught.My grandparents knew people in the camps," she said. "For me, it is more important to bring back the culture and be proud of it."
That doesn't mean Yagi is completely bound by tradition. Her signature recipe is traditional pork gyoza, but Yagi adds a variety of experimental gyoza flavors to her weekly menu, including vegan options, funeral potatoes, strawberry rhubarb pie, French onion soup, and posole. I am replacing. The latter, the couple say, is a way to combine Erika Yagi's Mexican heritage with Ellie Yagi's Japanese culture.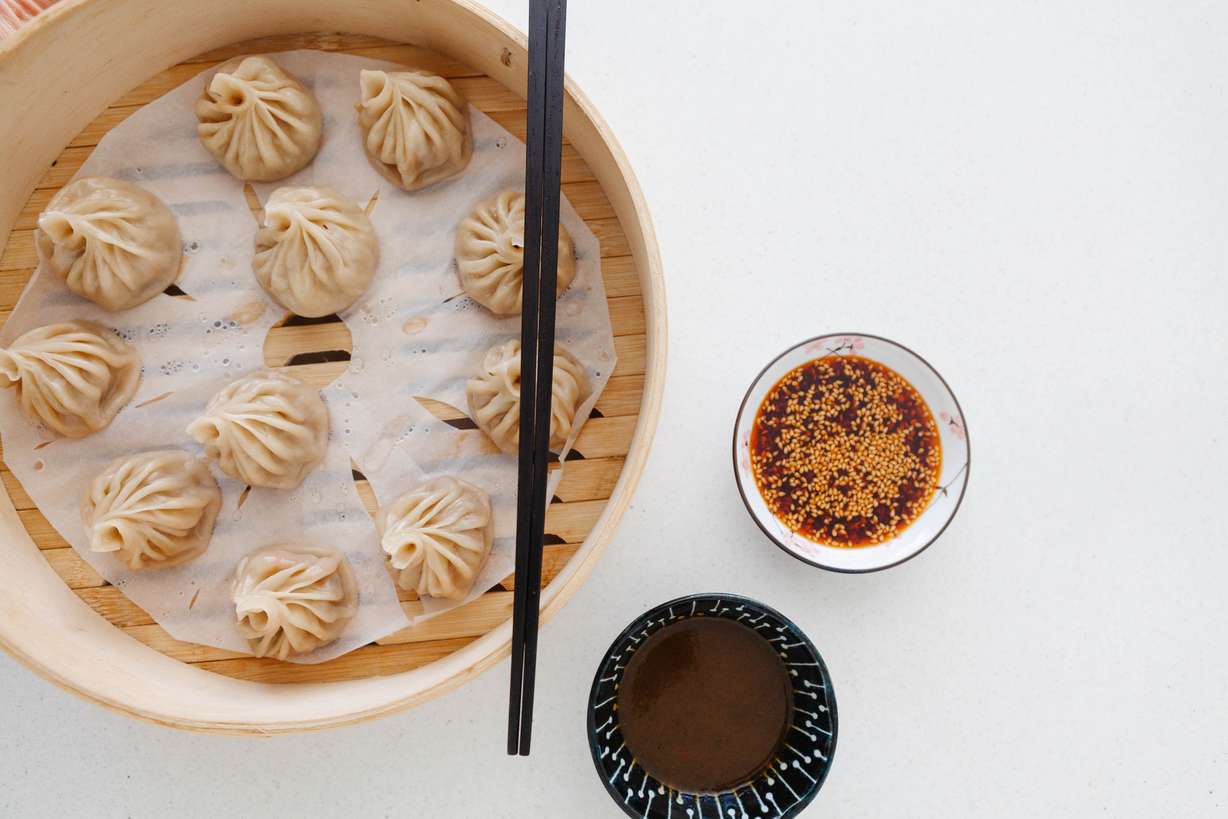 "Asian food is definitely her passion and she thought dumplings were the best because they can have anything in them," says Erika Yagi, who has become her wife's guinea pig for many of the recipes. Told. "She thought why not start promoting it on Instagram to see if anyone wanted to make frozen dumplings available to eat at home. It definitely worked. It started much earlier than it should have."
i need a village
When the Yagis launched the business two years ago, they didn't fully understand what it would take to get it off the ground.
"It takes a village and you don't realize it," Ellie Yaghi said. "When I first started out, I thought I would be up and running in about two months. It's been almost two years since I bought the truck. …It was just a balancing act." We need to figure out the best way to fund and operate this. "
Over the past two years, the Yagis say the project has received support both large and small. The support has ranged from a surprise fundraiser from patrons of Ellie Yaghi's former restaurant, Public Kitchen, to providing free parking spaces at the family's home when trucks are brought to snuff.
"In terms of community and friends, it's been great. I'm not from Salt Lake, but neither is Ellie, but how many people are willing to step in and be like, 'What do you need? Let's do it.' It's crazy to see you doing that." "Get you up and running. This is what I can offer," said Elkia Yagi. "I was really happy to see the outpouring of support."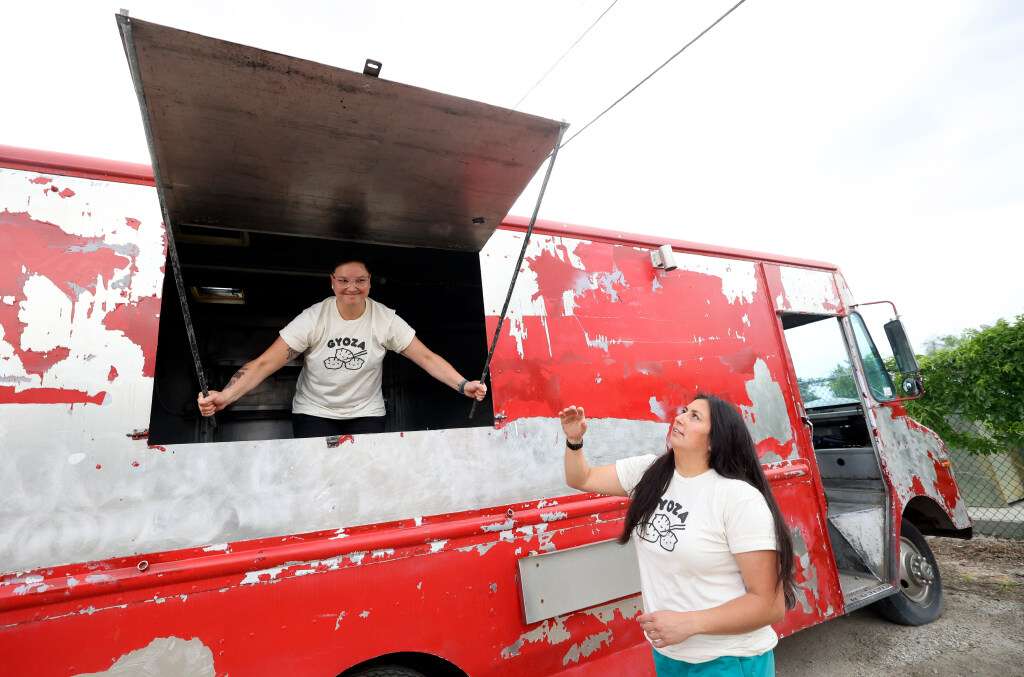 The latest community outreach came in the form of a t-shirt fundraiser by Utah-based children's clothing brand Mochi Kids. Owner Amanda Stewart discovered the business on her Instagram and she felt it would be the perfect spot to grab attention during Asia Pacific Heritage Month.
"We've been ordering almost every week for the last few years. I consider myself one of her most loyal customers," she said. "I was anxiously waiting for the truck to open.
Many of Stewart's designs are inspired by Asian-American culture, and his goat dump truck fundraiser shirt is no exception. The word "gyoza" and some cartoons of dumplings are included. Stewart has done many fundraisers for local and national nonprofits, but this will be his first time raising money for a company.
"Asian-American businesses have been hit hardest by the pandemic because of the combination of Asian-American hate crimes and what the pandemic is already challenging for businesses in the food industry," Stewart said. said. "There are many reasons why Asian American businesses need help, and I think it would be great to help this business achieve their dreams by getting more dumplings out into the world." ."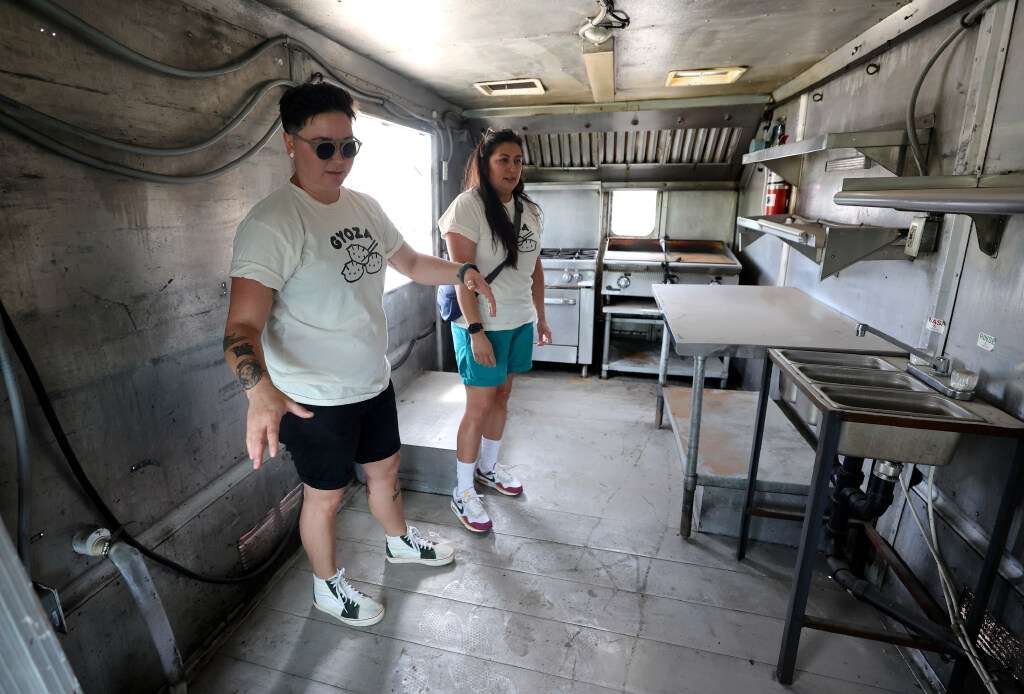 The Yagis plan to use the proceeds to pay for new tires, plastic wrapping for the trucks, freezers in the trucks and other minor mechanical maintenance.
Future Plans
The Yagis plan to run the business from Comcom Kitchen, which will allow them to scale production beyond the limits of their home kitchen. Ellie Yagi used to split her weekly orders due to lack of freezer space.
There are also plans to hire an employee or two and sell once a week outside of the Fisher Brewing Company in Salt Lake City.
In the future, the couple hopes to launch a food truck inspired by various Japanese foods, as well as a condiment store that can highlight their love of mustard, sauces and butter.
"We have a village that definitely supports us," said Ellie Yaghi. "That's why I've been scared and terrified to have my own business, but at the same time I feel so supported. I know that if I fall, a million hands will pick me up. "
×
photograph
Latest articles on Multicultural Utah
Other stories you may be interested in


[ad_2]

Source link