[ad_1]

JEREMY TURLEY FORUM NEWS SERVICE

Mineral owners went to the North Dakota State Capitol to demand more transparency and accountability from oil companies. State legislators instead provided them with an intermediary.
Landowners in western North Dakota lease mining rights to oil producers and have long fought powerful industries for access to information and competing fees.
Last month, a Senate committee rejected a bill promoted by royalty holders, but the industry backed plan would establish an ombudsman program to help settle payment disputes between royalty holders and oil companies. Made some suggestions. After passing the Senate, the program will be considered by the House of Representatives.
Oil lobbyists say independent intermediaries can help improve relationships between royalty owners and companies by bridging communication gaps.
Defenders of royalty owners argue that the proposed ombudsman program will likely bring the oil industry under control.
Senators' actions on royalty-related bills reveal "the oil industry's power and influence in Congress," said royalty owner Shane Leverentz.
battle for information
Former Republican Rep. Bob Skarfoll of Leverentz and Tioga endorsed the original version of Senate Bill 2374. The bill would have forced oil and gas companies to provide royalty owners with payment details in electronic form and provide contact information.
The bipartisan bill, spearheaded by Senator Merrill Piepcorn of the Fargo Democratic Party, also provided penalties for companies withholding payment records or delaying royalty payments.
Leverentz said the law is intended to put a few teeth on the state's existing laws and prevent businesses from continuing to ignore the concerns of royalty holders.
Leverentz, a North Dakota native who now lives in Texas, told the Senate Energy and Natural Resources Committee several examples of email conversations that dismissed his request for information on how oil companies calculated royalty checks. showed.
Royalty owners often can't find the phone number or email address of the company leasing their mining rights, he said.
State law requires oil and gas producers to pay interest on late royalties whether or not mineral owners demand it, but Leverenz says he wants companies to charge late fees. "Most of the time it's like talking to a black hole," says Thing.
Hiring a lawyer to sue a well-financed company in a payment dispute would be costly and burdensome, Leverenz said.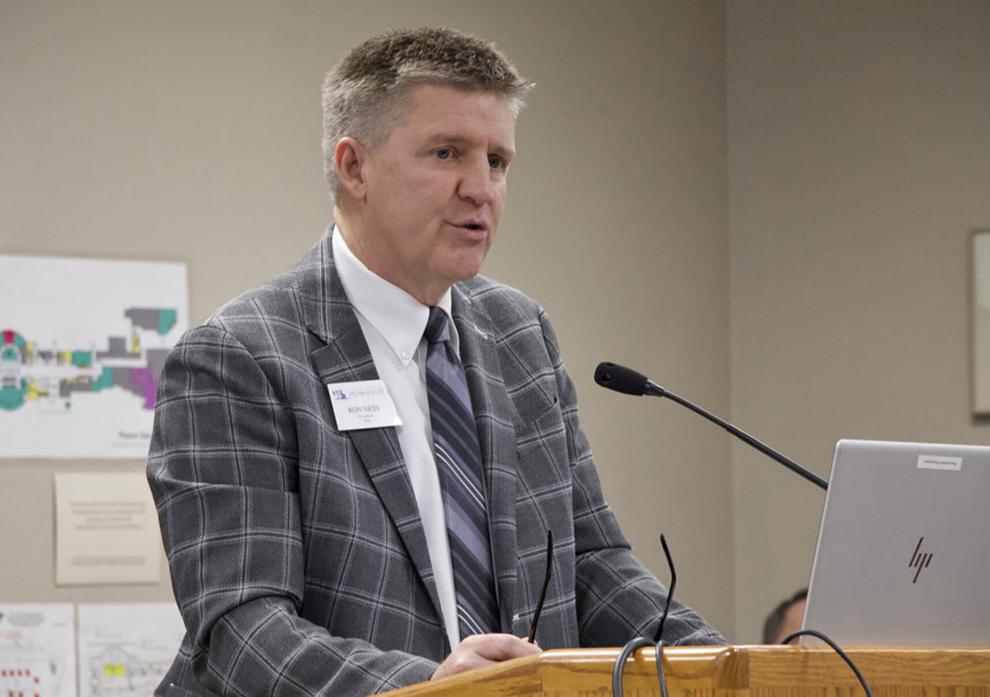 Ron Ness, chairman of the North Dakota Petroleum Council, opposed the bill, noting that companies generally keep royalty owners informed and make timely payments.
"Total private royalties paid in 2021 was $4.1 billion. This is a big undertaking and our company is doing it well," Ness said. "However, with the sheer number of parties involved, controversy is inevitable."
Kate Black, vice president of Bismarck-based Inland Oil and Gas, said the ombudsman program would solve most of the problems between companies and royalty owners. She added that North Dakota royalty owners have much more access to payment-related data than those in Texas or New Mexico.
A pan-Republican Senate committee reviewed the bill, deleted all of the original content, and added language establishing an ombudsman program. The bill passed the Senate almost unanimously.
R-Watford City Commissioner Dale Patten said the original bill would have imposed overly harsh penalties and time limits on oil companies. said it expected to address most of its complaints.
Skarfor, founder of the Williston Basin Loyalty Owners Association, said the commission rewrote the bill "because they don't want to discuss anything that hasn't been approved by the[North Dakota]Oil Council." It's not even there," he said.
He said the oil lobby prefers the ombudsman program because it gives them influence over who acts as a broker.
Leverenz said he was disappointed that lawmakers often sided with the oil industry over voter interests.
"When voters work with legislators to pass legislation, a multi-billion dollar industry can basically remove every word in the bill and replace it with whatever they want behind the scenes[by]. " He said.
At the heart of the issue between royalty owners and industry is the deduction by companies from their owner's royalty checks to cover post-production costs, such as removing impurities from oil and transporting it. It's a difference of opinion about whether it can be done.
Although the disputed deduction is not mentioned in any version of Senate Bill 2374, Skarphol said legislative pressures for transparency meant that copyright owners could not access information about calculating post-production costs. said that was the cause.
Lawmakers, in most cases, rejected a 2021 proposal to ban companies from deducting post-production costs, instead approving a legislative study of the issue.
Patten said it would be difficult to address post-production costs through the legislative process, as several disputes on the matter are still in court. Congress said it should not set foot in such waters.
[ad_2]

Source link