[ad_1]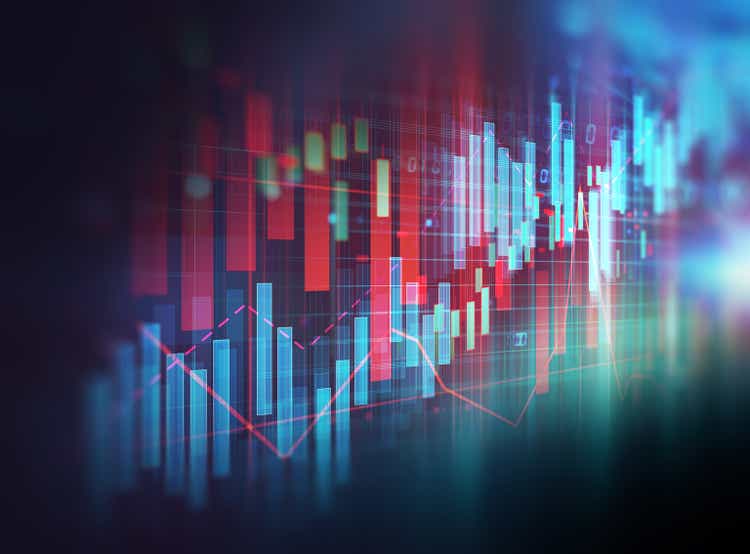 Introduction
As I mentioned in my recent SA article about Smith-Midland (SMID), I'm currently searching for small cap companies with growing revenues with which to diversify my portfolio. Among the stocks that popped up on my radar is RF Industries (NASDAQ:RFIL), which is a U.S. cables and connectors producer that has managed to almost quadruple revenues since FY17 despite its business being negatively affected by the COVID-19 pandemic. In addition, the balance sheet seems in good health with net debt at just $10 million and adjusted EBITDA for the last 12 months is $6.04 million. Yet, I'm concerned about the lack of organic growth as well as the shrinking order backlog and my rating on the stock is neutral. Let's review.
Overview of the business and financials
RF Industries was established in 1979 and is involved in the manufacturing of interconnect products and systems such as "RF connectors and adapters, dividers, directional couplers and filters, coaxial cables, data cables, wire harnesses, fiber optic cables, custom cabling, energy-efficient cooling systems, and integrated small cell enclosures". Its products are used mainly in the telecom, data communications, and industrial sectors.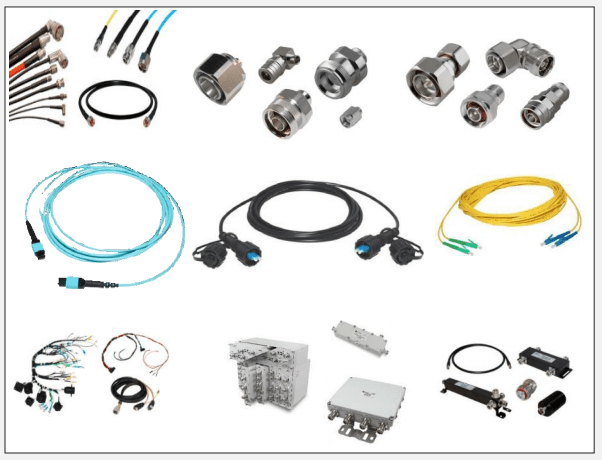 The company also designs and produces energy-efficient cooling systems and integrated small cell solutions, and its business is split into two segments, namely RF Connector and Cable Assembly, and Custom Cabling Manufacturing and Assembly. RF Industries employs about 340 people, and its brands include RFI, Microlab, Schrofftech, CUI Cables, and Rel-Tech. The customers of RF Industries include all major wireless carriers in the USA and Over 90% of the company's revenues come from this country.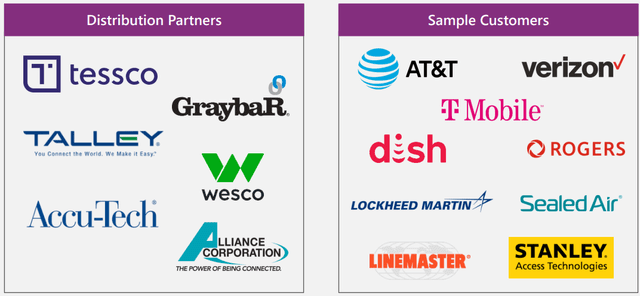 Looking at the financial performance of the business over the past several years, we can see that revenues have grown 3.8x times since FY17 despite a slump in FY20 and FY21 due to a slowdown in wireless carrier spending during the COVID-19 pandemic. Since FY17, the compound annual growth rate (CAGR) of revenues has been 27.5% which I consider to be compelling. Yet, I'm concerned that the LTM operating income is lower than FY18 due to the rapidly rising general and administrative expenses. In my view, the level of the latter is concerning as they were equal to 20.9% of revenues for the last 12 months.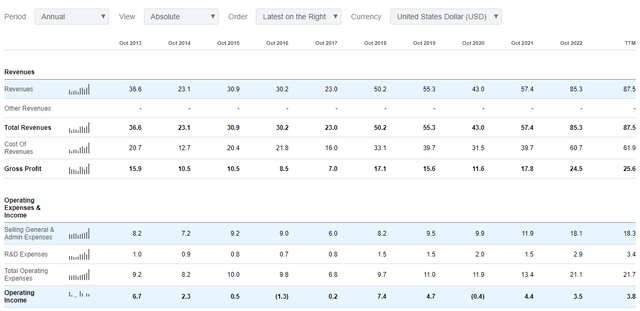 Looking at the revenues, the key reason behind the rapid growth has been M&A as RF Industries acquired three small companies over the past few years that had combined revenues of over $30 million – Schrofftech, and C Enterprises in 2019 and Microlab in 2022. Considering that the operating income of RF Industries is barely in the black, the lack of synergies from the purchases of these three companies is concerning.

Turning our attention to the Q2 FY23 financial results of RF Industries, I think that they were underwhelming as net sales rose by just 3.6% year on year while the operating income slumped by 34.4% to $0.49 million due to higher selling and general expenses. The TTM adjusted EBITDA stands at $6.04 million. Looking at the breakdown of results by segment, RF Connector and Cable Assembly struggled due to lower sales of small cell products and systems and hybrid fiber cables to Tier-1 wireless carriers and went into the red.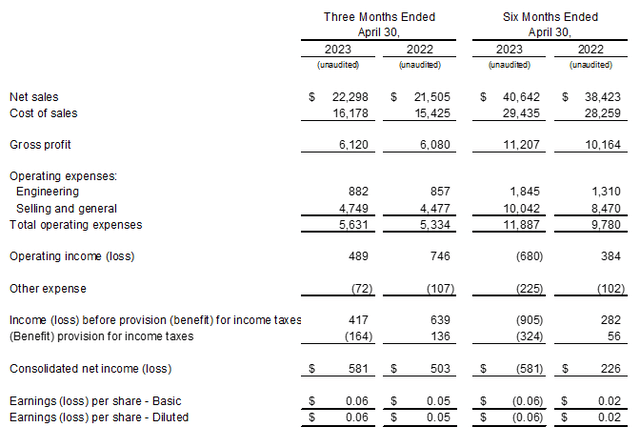 The results of the Custom Cabling Manufacturing and Assembly segment might look good at first glance, but you have to take into account that Microlab forms part of this segment and was bought on March 2, 2022. This means that the Q2 FY22 results of RF Industries include just a fraction of its sales. The pro forma results that account for the financial performance of Microlab as if the latter was acquired on November 1, 2021, show that the group's revenues are shrinking. The silver lining here is that there is a small improvement in net income for the quarter.

Turning our attention to the balance sheet, I think that RF Industries is in a good position to fund one or two small acquisitions over the next few years as its net debt stood at $10.03 million as of April 2023. The net debt/EBITDA ratio thus stands at just 1.66x. The company has an asset-light business model and capital expenses were just $1.3 million for H1 FY23.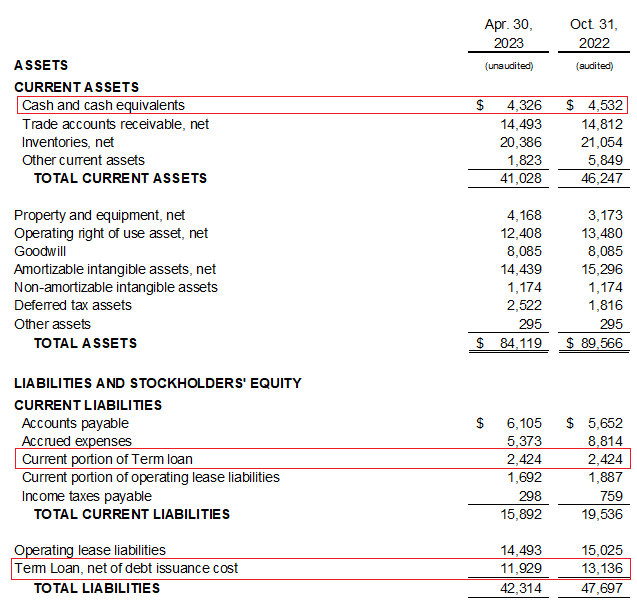 Looking at what to expect for the future, I think that organic revenue growth is likely to remain elusive in FY23 as the order backlog went down to $18.9 million as of April 2023 from $27.8 million in October 2022 (see page 19 here). The main reason for this was a large shipment of hybrid fiber cables in Q2 FY23 and the backlog was down to $17.6 million as of June 14 when the results for the quarter were released. Unless RF Industries finds a way to boost orders over the coming months, I think that net sales for FY23 could register a decline and the company could slip into the red.
Looking at the valuation, RF Industries has an enterprise value of $48.1 million as of the time of writing and is trading at an EV/adjusted EBITDA ratio of just below 8x on a TTM basis. While this level seems relatively low, there are no catalysts for the share price on the horizon and there are just too many red flags at the moment for me to consider opening a position – negative organic growth, falling order backlog, lack of synergies from M&A, and a low operating income margin. In addition, RF Industries has not paid any dividends since early 2020 and there is no indication that they could resume soon.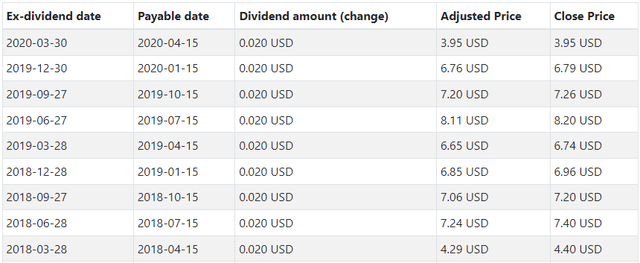 Investors should also keep in mind that this is a thinly traded stock, and the daily trading volume is usually below 5,000 shares. This means that exiting even a small position could be challenging and result in significant share price volatility.
Investor takeaway
RF Industries has been growing fast over the past few years and it looks relatively cheap at 8x EV/EBITDA. Yet that improvement in revenues has been coming from M&A and the company has been struggling with organic growth as well as generating synergies from recent acquisitions. In my view, FY24 is shaping up to be a challenging year as revenues could fall due to a rapidly decreasing backlog.
Overall, I'm putting RF Industries on my watchlist, but I don't plan to open a position here until I see a significant improvement in the operating income margin as well as the order backlog.
Editor's Note: This article covers one or more microcap stocks. Please be aware of the risks associated with these stocks.
[ad_2]

Source link