A Rochester man is in custody after Lewiston police said a traffic stop led to a chase with a car and, eventually, on foot.
At 5:20 p.m. on March 11, 51-year-old Anthony Arnold Kaufsmann of Rochester was stopped by Lewiston police for driving without his headlights on in the snow and poor visibility. After he slowed down and moved to the shoulder near his road in Rolling Hills on Route 14, police announced that Kaufsman sped back up onto the highway.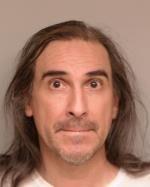 At speeds approaching 64 miles an hour through visibility-impairing snow, a Winona County Sheriff's Deputy was nearby and assisted the Lewiston police by placing a stop bar along Kaufsman's Eastbound Trail towards Stockton. . Kaufsmann partially hit the stopstick but continued. Due to worsening road conditions, officers turned off the police car's lights and sirens and ended his chase, but continued to pursue Kaufsman's van along Highway 14 toward Winona.
After chasing the van, Lewiston police officers radioed that Kaufsman was with Winona's Hyvey, and the deputies responded and attempted to corral Kaufsman in a patrol car. At this point the chase will only go 10 mph. Kaufsmann, whose van's passenger tire was missing, began to deliberately turn him to evade the officers. He then crashed into a police car and was stranded on the highway 61 median.
Kaufsman got out of his car and started on foot, crossing the southbound lane of Highway 61 and continuing along West Service Drive. A lieutenant caught up with Kaufsmann, brought him to the ground, and arrested him.
Kauphusman was charged with felony driving away from the sheriff in a motor vehicle and driving after the cancellation. The chase lasted about 25 minutes after the first attempt by Lewiston's officers to pull Kaufsmann.