[ad_1]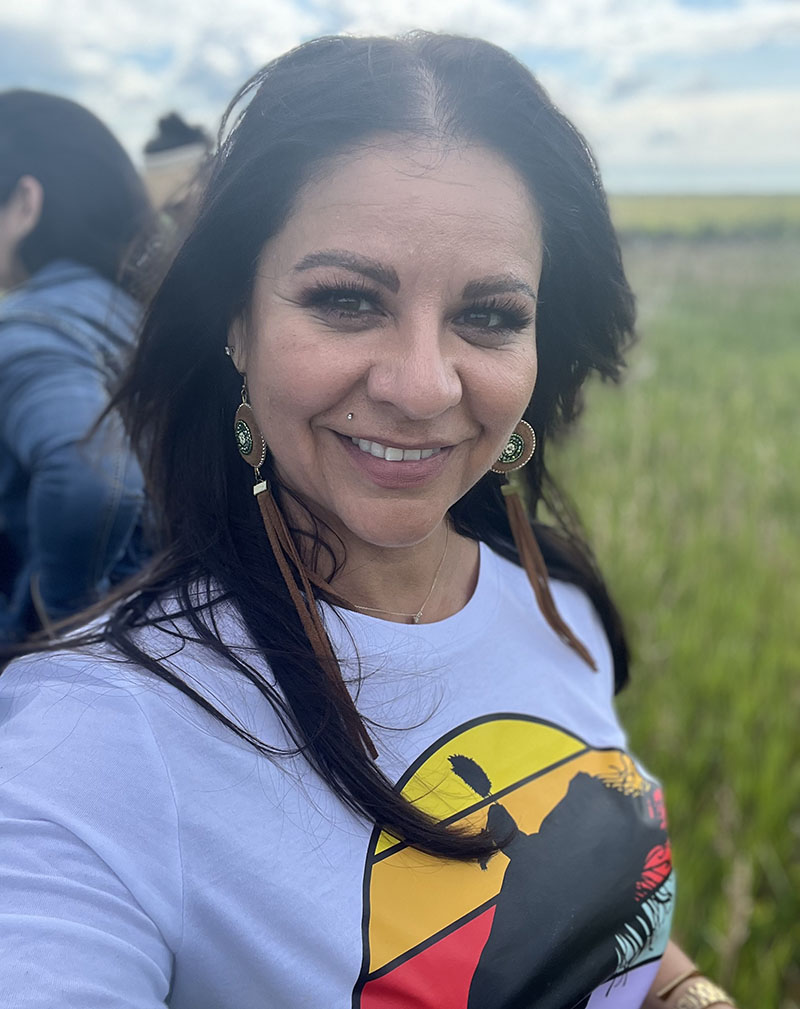 The KA program was highly recommended to Moses by an alumnus of the program. A member of Stella Latin First Her Nation, Moses, who lives in Fort Her Francis, Ontario, benefited from the program's blended in-person and remote learning model, which draws students from across Canada.
The blended learning model addresses the professional life of students. Students travel to her USask campus in Saskatoon three times a year for two weeks of in-person classes, field trips, and lab work. Students then return home for 7-10 weeks of distance learning.
"There was fieldwork that involved going to off-campus locations to complete labs and various studies," Moses said. "Hands-on learning and traveling to beautiful places has been my favorite form of learning and has allowed me to build networking and lifelong friendships. We support each other in our roles."
These off-campus locations include visits to the USask Kernen Crop Research Farm to collect and study soil samples and the Wanuskewin Heritage Park. In Wanaskewin, students explored the Opimihau Walk and learned about the history of the Northern Plains' indigenous peoples. Students also completed a GPS mapping exercise on geocaching at Wanaskewin.
Moses' previous work experience in land management helped her throughout her time in the KA program, her first post-secondary experience.
"As a mature student who has never attended college before, I know that my career and work over the years have allowed me to attend college-level assignments, reports, and tests, and acquire the knowledge and skills to complete them at an advanced level. I realized how much there is to build," said Moses.
"The support and encouragement I have received from my employer, the Agency One Indigenous Board of Directors, has had a positive impact on balancing work and work to achieve an overall average of 92 percent in academics. ."
Moses was awarded the CIBC Indigenous Student Award for the top Kanawayhe Titan Ascii graduate in recognition of his commitment to academic achievement.
Now that her Kanawayihetaytan Askiy certificate is complete, she has been accepted into the National Level Professional Land Management Accreditation Program Level II: Technical Training offered by the National Association of Aboriginal Land Managers.
As she continues to learn, she plans to apply what she learns to her role as Indigenous Land Manager for Agency One First Nation. Agency One First Nation is Treaty 3 Territory Anishinaabe and, as a co-owner, brings together the indigenous peoples of Couchiching, Mitanjigamming, Naikachewenin, and Nigigun-Siminikaanin in Fort Francis, Ontario.
"The privilege of being educated and graduated is one of my proudest achievements, but I have also learned that it takes effort to succeed in a career, with or without an education." said Moses. "But I cannot express how much education maximizes knowledge, develops skills, and builds discipline."


[ad_2]

Source link